Hurston/Wright Teen Writers' Workshops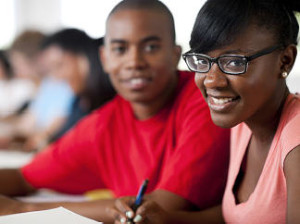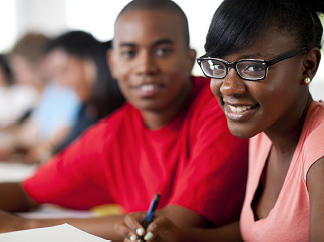 The Hurston/Wright Teen Writers' Workshops offer youth ages 14-18 the opportunity to develop and improve their skills in both creative and academic writing.
Participants meet published authors, write in a workshop setting, and have the opportunity to publish excerpts from their work in an online journal to be created and edited by participants.
FICTION TECHNIQUES
This workshop will introduce student writers to the basic elements of fiction.
ENGLISH COMPOSITION
This workshop will review the elements of the successful essay, particularly helpful for students who are rising juniors and seniors. Students will have in-class writing exercises and readings and discussion.
POETRY
This workshop is open to beginning and intermediate poets. Students will read a variety of poetic styles, forms and structures. Students will create their own poems during the workshop and learn the vocabulary of poetry.
THE COLLEGE ADMISSION ESSAY
Students will learn how to write an effective personal statement that will enhance their college application, as well as a college admissions essay that is creative and concise.